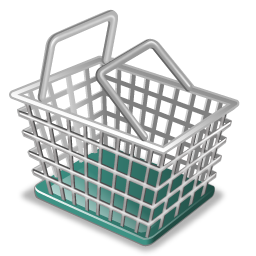 Professional Solutions for e-commerce from simple online catalog manageable through simple web pages, with the possibility of change even daily with photos, descriptions, prices, etc.. Up to the sites of e-commerce including online payment systems with credit cards, managing your customers and suppliers, warehouse, transportation costs calculated automatically backorder, news management, automatic PDF creation catalogs and much more.
E-Commerce Solution
Custom chart templates (presentation 2 / 3 drafts)

Pagine/Moduli installati e configurati:
- Section e-commerce with unlimited categories / subcategories / products (only limited by physical space and db server)
- Enable e-commerce functions to exhaust available on products purchased, various methods of payment for buyers with credit cards (paypal, IWSMILE, Banca Sella)
- System for automatic calculation of shipping costs on the table courier expenses (possibility to add more carriers and more types of shipments)
- Management and lists different prices for the public and other customer classes definable by the site owner
- Register customers with online order history and current order status
News with image insertion

Form for insermento of unlimited web site automatically with automatic attribution of the graphics of this site

Internal Search Engine

Contact Form sent directly through the site with

Newsletter management module integrated with user registration and shop with box accessible only to site visitors, in full compliance with existing privacy statements

Optimizing your site for search engines

URLs of pages in a simple and comprehensible to new generations of search engines (SEF)

Insertion site in major search engines Free (5)

Visits statistics (weekly reports via e-mail and is accessible to the operator)

Administration Panel Site

Short Italian manual management
Service offered in collaboration with
World Public Life
.
Prices as regards the creation and development of corporate e-commerce sites vary as each project has its own characteristics that make it "unique" that will be required in every case estimate development time and expense on your instructions (
fill the appropriate form
)
Please note that the price is for the first realization of the product, there are then additional costs, except for any graphic variations (template) on the same 2nd year and the cost of maintaining on-line is about 50 € VAT included.
All products presented are delivered to the customer "turnkey", so configured, tested and installed on your webserver.
For additional modules and / or changes contact me for a
quote
.
All work is carried out according to law with an invoice.